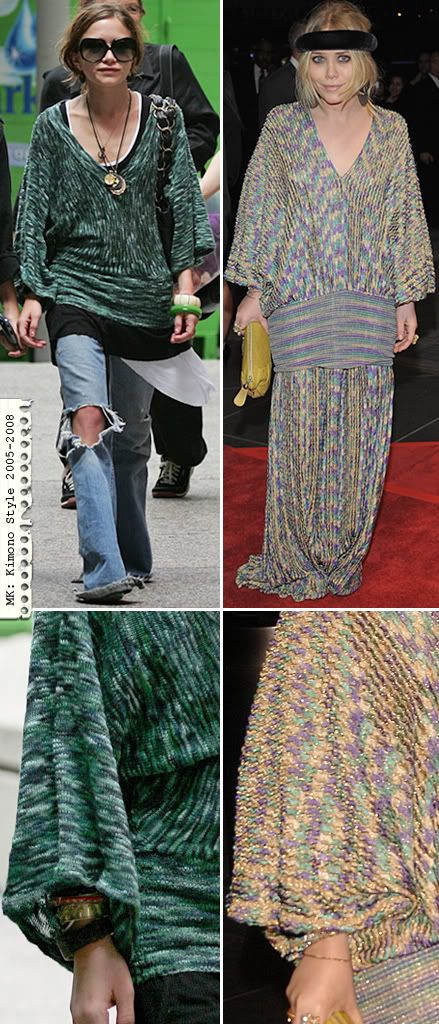 Dos fotos de
Mary Kate Olsen
, en el 2005 una blusa estilo kimono, y en el 2008 algo de forma parecido en un vestido Missoni.
Escote en V, las mangas anchas y ajustado en la cinutra.
Two photos of Mary Kate Olsen, in 2005 a kimono style blouse, and in 2008 some similar form in a Missoni dress.
V-neckline, wide sleeves and more tight to the cinutra.