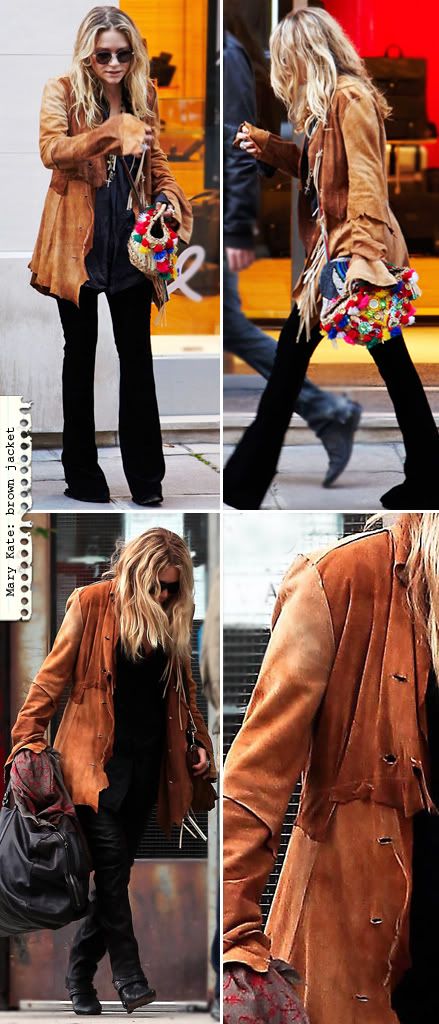 Mary Kate Olsen
usando una
chaqueta marrón
con un corte desparejo, de mangas anchas y con botones al frente.
Las primeras dos fotos de Octubre de 2009, y las demás en Mayo de este año.
Mary Kate Olsen wearing a brown jacket with a cut uneven, with wide sleeves and buttons down the front.
The first two photos of October 2009, and the other in May of this year.