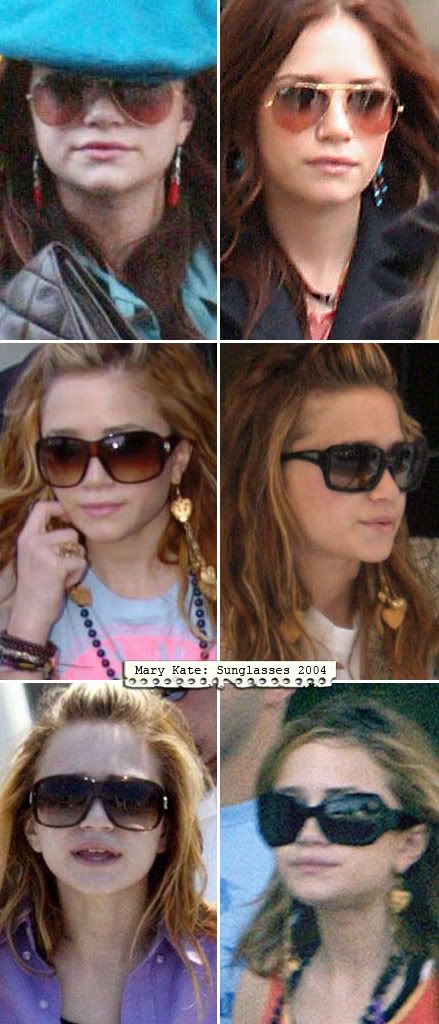 Hace tiempo había dejado de lado los
lentes de sol
que
Mary Kate Olsen
a usado, como en el año 2003 (
aquí
).
Esta vez, traigo la primera parte de los que llevó puestos al comenzar el 2004. La época en que Mary Kate prefería el estilo de lentes grandes que cubrían parte de su rostro.
Long time past since we could see the sunglasses that Mary Kate Olsen used, in 2003 (here).
This time, I bring the first part of what she was use at the start of 2004. The time when Mary Kate preferred the oversized sunglasses style that covered part of his face.