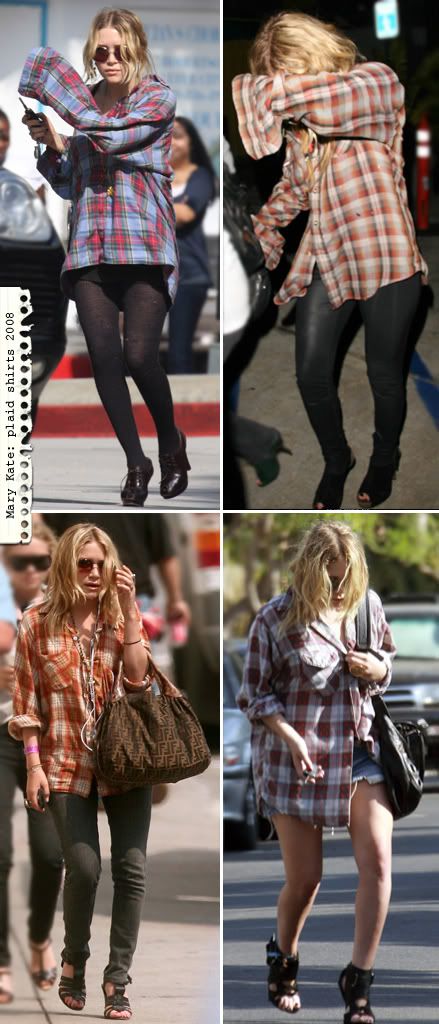 Las camisas a cuadros de Mary Kate Olsen durante el año 2008.
En azul con rojo, anaranjado y blanco, o rojo y blanco. Siempre con algo negro por debajo o jean.
The plaid shirt Mary Kate Olsen in 2008.
In blue with red, orange and white, or red and white. Always with something black underneath or jean.