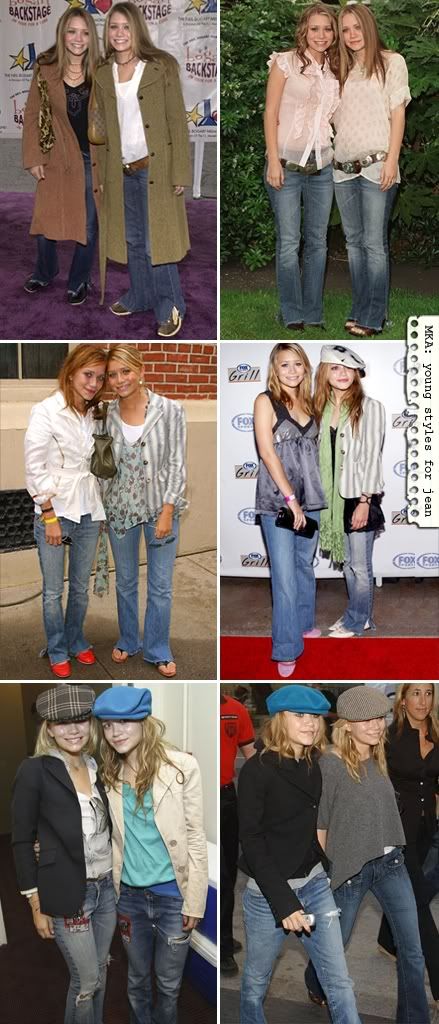 Una selección de estilos juveniles de Mary Kate y Ashley usando pantalones de jeans en algunos eventos. En esa época los llevaban más acampanados en la parte inferior, algunos estilos lavados o desteñidos, también rotos.
A selection of youth styles

Mary Kate and Ashley

wearing trousers of jeans in some events. At that time they use more bell-bottom, some styles washed or faded, and broken.