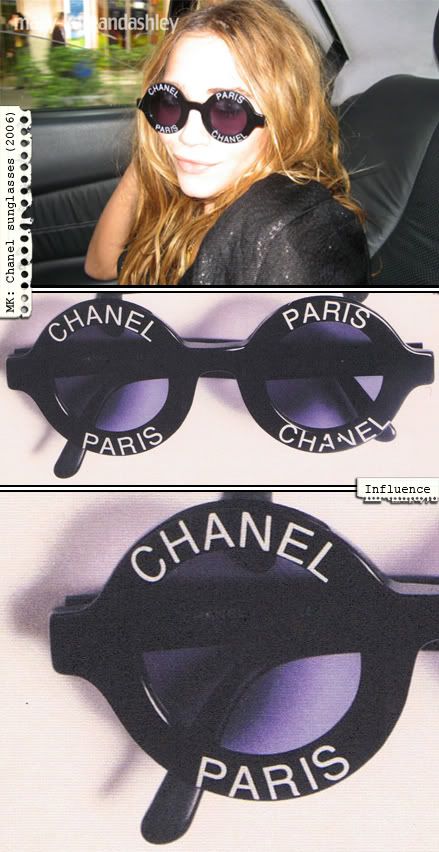 Sobre estos
lentes de sol Chanel
tan originales que lleva
Mary Kate Olsen
ya habíamos hablado en otra entrada (
aquí
). Ahora quería mostrar esta otra foto de ella usándolos y agregar una parte del libro
Influence
(por MKA), donde ella misma los incluye en esta foto (junto a otros modelos) como parte de su colección de lentes.
About these Chanel sunglasses that

Mary Kate Olsen

leads, we talked about in another entry (here). Now I wanted to show this other picture of her wearing them and add a part of the book Influence (by MKA), where she includes them in this photo (along with other models) as part of his collection of glasses.