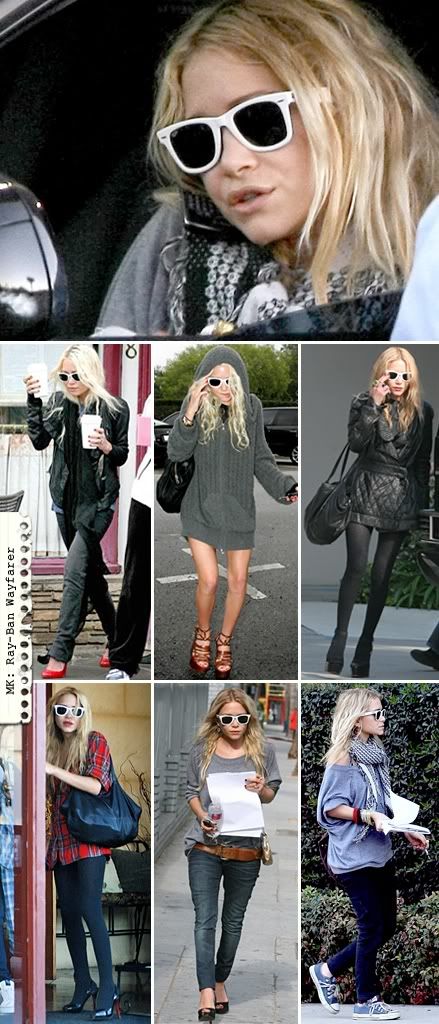 Seguimos completando los estilos de
Mary Kate Olsen
llevando puesto uno de sus accesorios favoritos como son los lentes de sol, en este caso los
Ray-Ban Wayfarer
, en particular con el marco en color blanco como también subí en otra entrada (
aquí
) .
Como complemento idean en estilos de calle tan variados, de jeans negros y azules, con medias largas negras, vestidos, camisas a cuadros, camisetas y sweater en gris, abrigos y chaqueta de cuero en negro, por otro lado con zapatos de taco alto, de plataforma o zapatillas.
We continued look the styles

Mary Kate Olsen

wearing one of her favorite accessories such as sunglasses, in this case the Ray-Ban Wayfarer, particularly with the white frame, like in another post (here).
Complementing street styles in such varied like black jeans and blue, with black stockings, dresses, plaid shirts, gray shirts and sweaters, coats and black leather jacket, by other side with high-heeled shoes, platform or slippers.