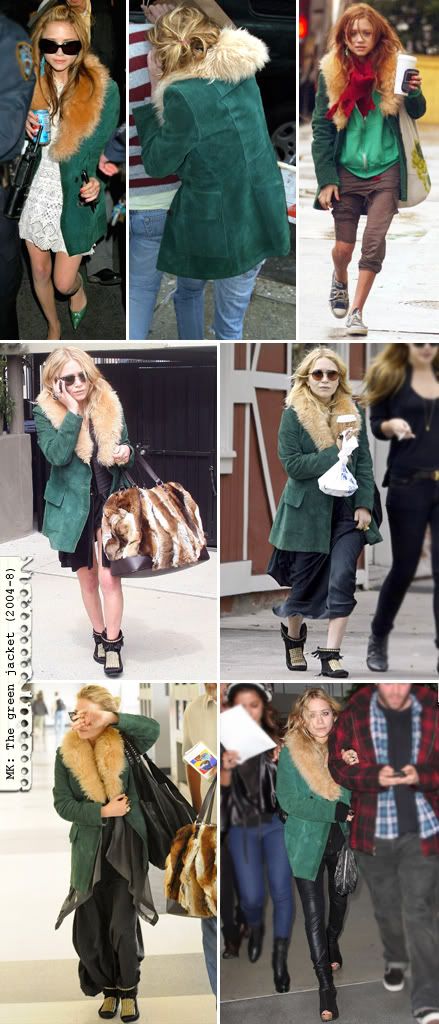 Mary Kate Olsen
usando una
chaqueta verde
con piel alrededor del cuello. Las dos primeras fotos durante el año
2004
, luego en el
2005
, y después de varios años la volvió a llevar en el
2008
en las cuatro de abajo.
Con vestido, jean, pantalones, faldas y leggings.
Mary Kate Olsen

wearing a green coat with fur around the neck. The first two photos in 2004, then in 2005, and after several years again in 2008 in the four pictures below.
With clothing like dresses, jeans, pants, skirts and leggings.